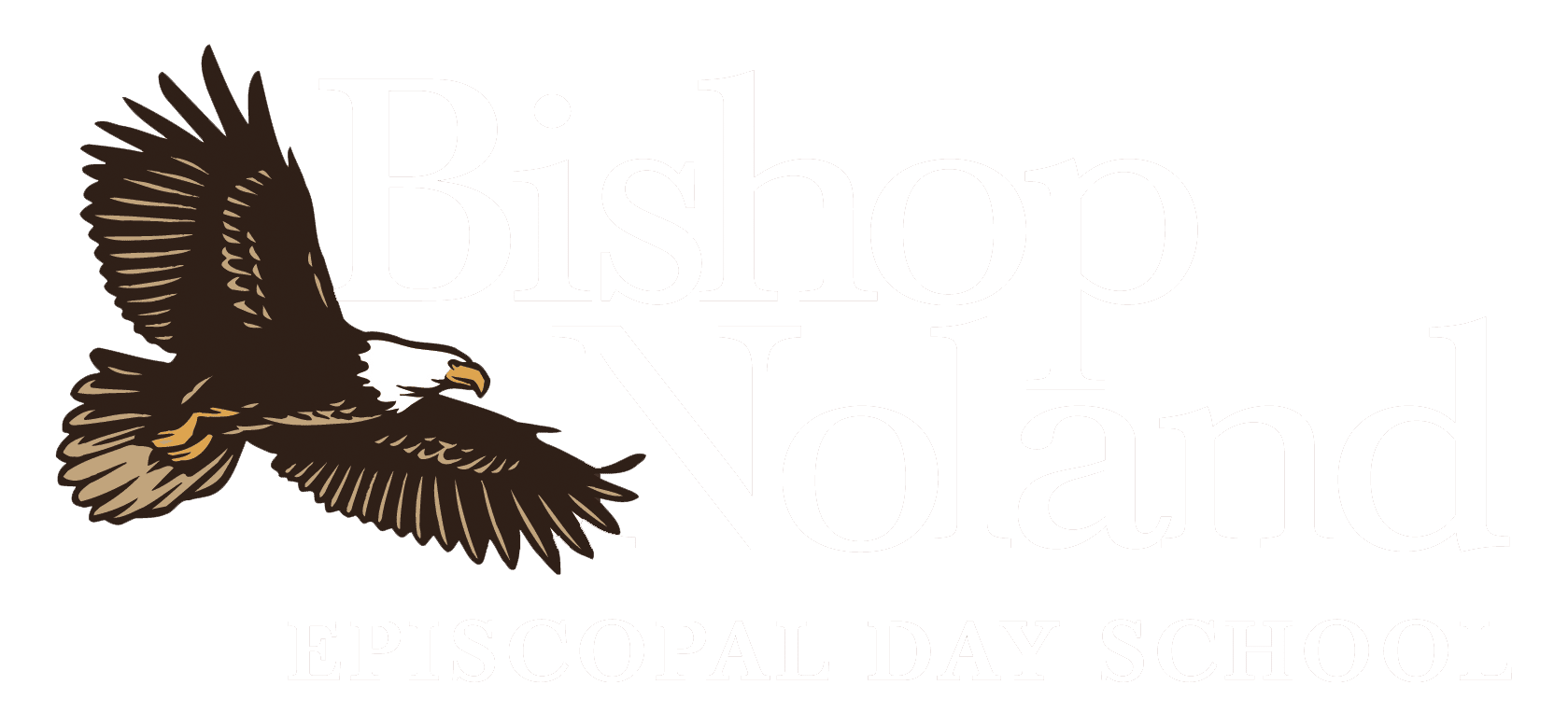 Providing Academic Excellence to a Diverse Student Body in a Christian Environment
Mission Statement
The Library is the "Heart" of the School
With this in mind, the mission of the Bishop Noland Episcopal Day School Library's program is:
To foster a life long love of learning by providing instruction, intellectual and physical access to all formats of materials.
Stimulate an interest in reading, viewing, and using various formats, recognizing that each child has different gifts, talents, and abilities.
Work with educators to design the best strategies to meet the needs of the individual student.
Collaborate with teachers in all content areas.
Collaborate with other librarians in both public and non-public schools.
Develop the EDS Library Club to be a tool for outreach to both the students in our school as well as those in our community.
AR TESTING AT HOME WILL CONTINUE 
Pre-K-4th grade – Create your own personal reading log of 10 books or more you have read.  If available, participate in the Summer Reading Program at your local public library.  **Bonus: Turn in your reading log in August to receive a treat by Mrs. Clemmons.
Incoming 7th Grade:
One book from the list of American authors. See list:

Jack London
Mark Twain
Louisa May Alcott
John Steinbeck
Henry James
O. Henry
Jack Shaefer
Stephen Crain
L.M. Montgomery
Ernest Hemingway
Henry David Thoreau
Isaac Asimov
Nathaniel Hawthorne
Pearl S. Buck
Ray Bradbury
James Fenimore Cooper
Willa Cather
Washington Irvin
Maya Angelou
Herman Melville
Tennessee Williams
H.G. Wells

One book from the 6-8 Grade, 2020 Louisiana Young Reader's Choice or 9-12 Grade Teen Readers' Choice book list.
Incoming 8th Grade:
One AR book of choice in your reading range.
One book from approved Pre-AP book list
Library Hours
Mon – Fri : 7:45am – 3:30pm
Sat – Sun : Closed